On November 22nd, the first French event of Dynamics Power! 365 Paris took place! 

During this event a multitude of speakers were able to make the trip, which surprised me because it must be acknowledged that the community in France is not very developed! About that, I launched a group around the Power Platform in Paris where we meet informally to discuss, you can join us on MeetUp and WhatsApp.
Just under twenty speakers were present to present sessions ranging from creating an application in an hour to automated deployment or how to extend a portal to creating an XrmToolBox plugin!
For my part, I initially wanted to participate as a spectator and then after my investment this year Razwan Choudry contacted me to ask me if I wanted to lead a session!
I also want to thank Mehdi El Yassir who supports me in all my efforts and especially for the organization of this event!

I must admit that I was quite happy with this proposal and I really saw it as a kind of reward for my investments and at the same time as a challenge to push me a little more to get involved in the community.

It should be noted that less than half of us were French, but the event was able to bring together 3 MVPs in our country (even if one of them no longer really resides in France):
I was both surprised and happy with their way of welcoming me in a pleasant and simple way. If you are reading this post, I thank you again! 🙂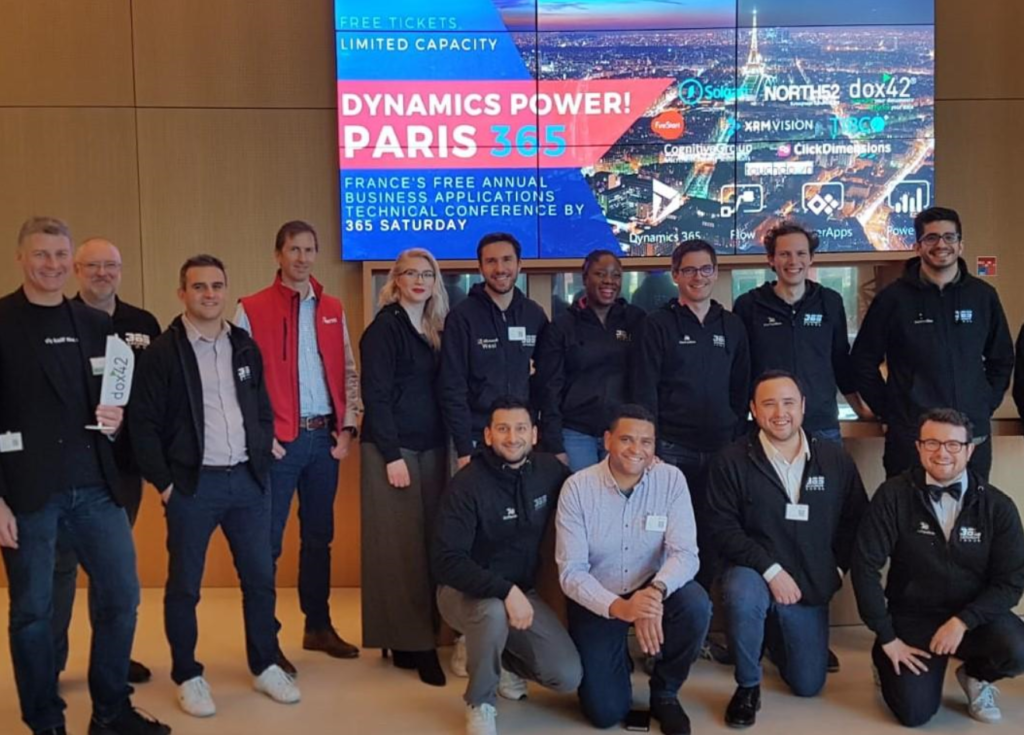 Introducing the Power Apps Component Framework
During my session, I was able to present the Power Apps Component Framework to more than twenty people, and they give me positive feedback! This has motivated me more than anything else to continue along this path and to participate in other events of this kind…

My session aimed to introduce you to what the Power Apps Component Framework is, to demonstrate through a live demo its usefulness and finally to explain technically how they are designed!
You can find the slides on SlideShare :
[slideshare id=198370622&doc=pcf-dynamicspowerparis2019-191127130224]